The inn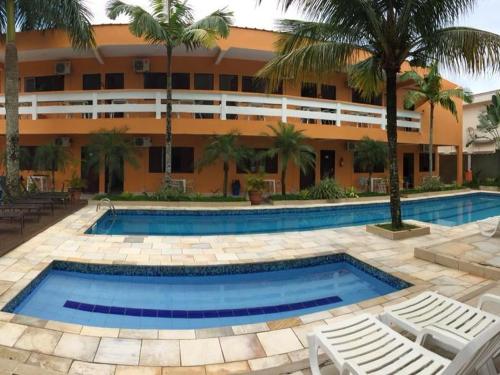 Located in Bertioga 115 km from São Paulo, 2 blocks (05 minutes walk) from Enseada Beach, in a prime neighborhood of the city, surrounded by high standard condominiums.
The Pousada Acquaville Thinking about the direct contact with nature and the need to get rid of stress, we caprichamos in our facilities, in a building of two floors were built 20 suites, being suites for couples and up to 04 people.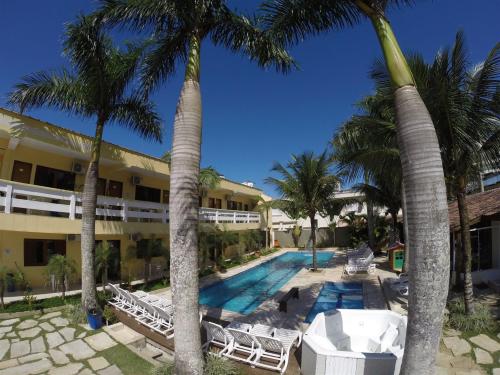 In the leisure area, a large garden with a stone path, a breakfast room, a playground, a parking lot and, lastly, one of the largest and most beautiful swimming pools on the north coast with a 16 meter long week), wooden deck with chairs, umbrellas, sun loungers and a huge cascade of rocks, and next to it a children's pool.
We hope you and your family come to visit us and have a delicious breakfast by the pool.
We are sure to live unforgettable days.